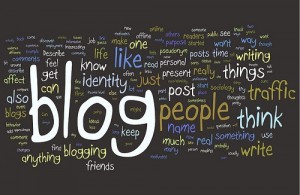 I've been wanting to put up my blog and finally here it is, my first blog with my first blog post. While Twitter, Facebook or Google+ is a good way to share information, it still best to have that information shared in a blog for the reason that the information on this blog will exist in the internet until I decide to return a HTTP 401 error code for this blog. I've learned the 401 Gone and "Infosuicide" from a blog post of Scott Hanselman.
I'm a technical person and I have a good knowledge on the internet or the web in general but not particularly on having your own blog site. The numerous options you have nowadays to setup a website or a blog sometimes work against you. So how did I setup my blog site?
CMS
Content Management System's role is to present an interface to manage your content. Of course there are more things happening in the background in a CMS application than a simple interface. In short, you provide the content and then customize your content using the CMS.
My plan is to have a CMS that will work on .Net (Windows). I was initially looking into DotNetNuke, Umbraco, dasBlog or WordPress. WordPress being the last since I thought WordPress will not work with Windows hosting.
I was looking more into using dasBlog since user feedback says its fast because it does not use a database but instead store the contents in a XML. But, dasBlog does not have any update since March 2009 and I thought it will not have an update anytime soon. I would want to keep my blog be customizable enough to play with the latest plugins and widgets available, so I decided to use WordPress.
Domain
I need a domain name for my blog. I decided to search and buy from GoDaddy.com since I've experienced excellent customer support from them in the past. Also GoDaddy.com currently have discounts for buying new domain names.
Hosting (Free or Paid) / (Linux/Windows)
For hosting, since I would like to have .Net project  be hosted in the future, I got a Windows hosting from GoDaddy.com. I got a good promo code to avail of the promo sale of GoDaddy for hosting as well.
I'm not sure if this is the best approach for setting up a blog site but I hope the information here will encourage more to set up their websites since the tools and services you need are available and its fairly easy to set up one. More updates on my site on the coming days! See you around!
by Noel Arlante